Used 9m Ozone Edge V9 Kite
Product Description
Ozone Edge V9 (the latest version, production date in 2018) 10m size. No rips, tears, or repairs. Not crispy new, but close. Freshwater ridden only. You can see from the wingtips and strut ends that it has no signs of wear. Kite, bag, spares, and Ozone repair kit includes as if bought new.

Action packed free ride, boosting to the moon, air style, speed, hydrofoil or twin-tip racing - the Edge V9 delivers high performance that is incredibly addictive.

The Edge has a unique pedigree, well known to pack a serious punch! The latest version takes it to the next level - an explosive high adrenaline freeride machine that will leave you in withdrawal after every session. True addiction comes naturally with the Edge V9, the heavy hitter with an honest high!

The design brief for the ninth version of Edge was to radically improve free ride and big air potential, while maintaining its multiple World Championship winning speed and race performance.

We have completely re-worked the bar feeling, with the balance between front and rear line pressure optimised for feeling and improved pitch control. Riding the Edge V9 you can easily sense where the kite is at any time, the entire bar throw range offers a progressive feedback feel making it turn faster and easier to time the take off for going massive.

Continuous curve struts means we have higher levels of control over sail tension and reduced sail luff through the angle of attack range, giving a smoother ride with less bar bounce. The airfoil section has also been slightly modified for increased hang time, a small refinement but very noticeable in the air. The re-shaped wing tip section combined with re-positioned bridle attachment points increases drive in the turn and enhances load distribution for the leading edge. This directly translates to all-round high performance given any style of riding, all while going fast!

On any type of race or speed course the Edge V9 has a serious performance advantage – warp speed riding at amazing angles will have you clear ahead of the competition. Our unique low-drag pulley-less bridle system using high performance Kevlar line is 50% thinner than our standard bridle line, resulting in a vast reduction in parasitic drag increasing acceleration and range. Combined with the Race Control System and Race Flying Lines the Edge V9 truly is the leading performance LEI package.

On the SNOW! Yes that's right, the Edge V9 is possibly the best inflatable kite in existence for taking advantage of the cold white stuff. Its got speed, power, and the best attribute is how easily you can get air - all you have to do is gain speed, edge hard and send it!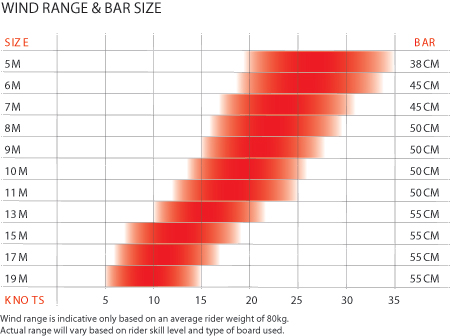 Design and Performance Features:
Designed with OZ-CAD - The Future is now. All Ozone kites are designed and developed using our own highly advanced custom built CAD software. Our designers are able to work with parameters specifically formulated to calculate unique aspects required in technical Inflatable and Foil kites. Part of our design team is dedicated to the upgrade of the CAD code and addition of new modules and features to the program as the development of our kites continues.

Teijin TechnoForce D2 & Teijin Dacron - Teijin is the world's leading supplier of polyester fabrics and sail materials for marine sports. We use the remarkably durable Teijin D2 canopy material in all our water kites. Teijin D2 is the benchmark in quality with proven superiority in durability and dynamics. We use the incredibly strong and reliable Teijin Dacron in all our water kites. Dacron is used on parts requiring rigidity and stability – the Leading Edge, Struts, Wingtips, and all loaded areas with extra reinforcement for enhanced load distribution and durability.

Exceptional Ozone Factory construction - World-class construction in our own factory, using the highest quality materials and hand checked Quality Control at every step. The Ozone factory also manufactures our Paragliding and Speed Wing range; the same Quality Control processes are used across all products.

One-Pump Inflation System - The One Pump inflation system enables quick and easy setup with single point inflation of the kite. All Struts are connected to the Leading Edge via inflation points – air will flow through the hose to inflate the entire kite. Clips seal the hose connecting the Struts and Leading Edge to prevent unwanted airflow in case of damage.

4-line Pulley-less System - NO pulleys, NO problems. We design all our inflatable kites without pulleys, to inherit the unique Ozone feeling and performance across our range.

Back-line trimming options - Customise your handling and bar pressure with the back line bridle attachments. Closer to the Leading Edge for slower turn speed and more bar pressure, or closer to the Trailing Edge for faster turn speed and less bar pressure.

High volume inflate/deflate valve - A high volume valve makes inflation and deflation quick and easy. Pumping is a breeze thanks to the high airflow rate, while the internal seal engages to stop any air coming out under pressure. Unscrew the bottom of the valve to deflate and pack your kite with ease.

Comparable feeling throughout the size range - We work extensively during our R&D process on each and every kite to develop a range of sizes that feel in tune with each other.

Fool proof line connectors - Fool proof numbered line connectors prevent incorrect rigging of the flying lines to the kite.

Anti-Flap Soft Battens - Soft Battens strategically positioned along the Trailing Edge provide canopy support and reduce flutter, enhancing kite feedback to the rider and also reducing canopy material wear.

Anti-Snag Line Deflectors - The Anti-Snag line deflectors prevent bridles and lines from tangling around the wing tip. Safety is increased when launching with a partner and water re-launch is made easier.

Direct Connect Struts - Our Direct Connect construction method improves load distribution between the Leading Edge, Struts and Canopy. The Struts are connected directly to the Leading Edge with internal reinforcements and external webbing. This unique construction method ensures clean profiles are maintained with the optimum canopy tension.

Unique bladder construction - Our bladders are constructed in-house with advanced custom built welding machines. Double layered sections are applied to any potential wear areas.

Internal reinforcements - What's on the inside counts too – All Ozone kites are internally reinforced for improved strength and durability; such as a Double layered Dacron + Insignia taped Leading Edge closing seam with high strength threads.

Double Stitched Folded Seams - Sail canopy seams are stitched, folded, and then stitched again for a clean and strong connection of the panels.

Low profile aerodynamic Scuff Pads - Leading Edge bumpers are often large and unnecessary cosmetic items. At Ozone we build our kites for performance and durability using the best materials & components available. Any areas requiring scuff protection we use a lightweight durable material with superior abrasion resistance, while keeping a low profile in order to reduce drag and maintain performance.

Load Distribution Panels - Dacron reinforcements are used on all loaded areas for enhanced load distribution. This means all loads are spread evenly into the sail ensuring the kite flies and performs at its best.

Reinforced Trailing Edge - Double layer Teijin D2 Trailing Edge strip with an internal light weight Dyneema reinforcement – this reduces canopy wear and helps to maintain optimum Trailing Edge tension as designed. The Dyneema line also reduces any potential stretch at the Trailing Edge.

Reinforced Leading Edge and Struts - The Leading Edge and Struts are reinforced in high stress areas to ensure the kite canopy remains in shape and performs at its best.
Package Contents
Kite Only
Kite
Large technical bag
Repair pack
Manual
Stickers, keyring
Complete
All items from Kite Only package
Bar and lines
Leash
Pump
To estimate shipping outside of the USA,
1. Put the item in your cart and checkout as if you are going to purchase.
2. Before you commit to buy or pay anything, you will enter your address and choose a shipping option.
3. You can then see the prices for various shipping options.
4. Items shipped outside of the USA must be paid for through PayPal.
Product Videos
BIG AIR SESSION IN CAPE TOWN: 24.3m
00:12
A COOL 40 KTS SESSION IN CAPE TOWN. Big Air with the new Edge V9 from Ozone Kite: Result= 8 times over 20m
BIG AIR SESSIO...

A COOL 40 KTS SESSION IN CAPE TOWN. Big Air with the new Edge...
Product Videos
Find Similar Products by Category
Customers also viewed