Product Description
Ozone R1 V2 Kite -- the new design on beating the compitition. As a bonus, we'll include whichever kite bag you want at no cost, the technical backback bag or the compressor bag.

Race performance at it's best yet – the all-new R1 V2. Taking a completely new approach to high aspect foil kite design has once again raised the standard of performance and feeling.

If racing, performance, and speed categorize your kiting desire, take a serious look at the R1 V2 – a brand new design that is destined to take any performance seeker or competitive kite-racer to new heights, on all surfaces and to the podium!

We have packed every ounce of new technology into this kite - without packing the weight on. The R1 V2 saves over 30% in weight compared to the V1! This translates to true performance increases - the kite inflates quicker, flies faster and is more reactive even in the lightest breeze. The kite is more stable at the edge of the wind window, and has much better drive downwind with a lighter feeling on the bar in general.

Incorporating our new high performance Ultra Light materials not only reduced weight, this also allowed our design team to completely re-work the internal structure and load distribution frame. Advanced internal layouts with new tension and sail shaping technology, combined with an all new bridle line plan reducing total line consumption sets a new norm in high performance foil kite design.

We teamed up with the world's top kite-racers to maximize our Research & Development program. Each size R1 V2 has been individually designed, tested, and fine-tuned to inherit the unique Ozone feeling and performance across the range. Our new Pro-Tune Speed System offers minute adjustment to keep the kite performing at its best in the correct trim.

The R1 V2 is a true race pedigree kite that will inspire confidence while delivering superior racing performance on the water, land or snow.
Design and Performance Features:
High performance ultra light materials – We have packed every ounce of new technology into this kite - without packing the weight on. The R1 V2 saves over 30% in weight compared to the V1! This translates to true performance increases - the kite inflates quicker, flies faster and is more reactive even in the lightest breeze.

Optimized leading edge air intakes – Newly designed intake valves are precisely positioned along the leading edge; this leads to a stability increase at all angles of attack. The inflation is easy and safe as the kite rapidly inflates.

Internal diagonals and straps – Internal span-wise straps work in unison with optimized diagonal ribs, distributing load from the bridles evenly and effectively. This increases the internal structural balance that helps control the high aspect ratio, while allowing the top and bottom surfaces to maintain the designed profile without being distorted from indirect tension or loads.

High performance bridle lines – High performance Kevlar bridle lines are a key component to the R1 V2's outstanding performance. Kevlar has unbeaten stretch and shrinkage characteristics keeping your kite at the highest performance trim. These thin lines offer a vast reduction in parasitic drag – put simply the R1 flies faster, accelerates quicker giving higher performance, bigger range and more de-power!

Designed with OZ-CAD – The FUTURE is NOW - All Ozone kites are designed and developed using our own highly advanced custom built CAD software. Our designers are able to work with parameters specifically formulated to calculate unique aspects required in technical Inflatable and Foil kites. Part of our design team is dedicated to the upgrade of the CAD code and addition of new modules and features to the program as the development of our kites continues.

Exceptional Ozone Factory construction – World-class construction in our own factory, using the highest quality materials and hand checked Quality Control at every step. The Ozone factory also manufactures our Paragliding and Speed Wing range; the same Quality Control processes are used across all products.

High cell count – A high number of cells controls ballooning between the ribs, holding the wing shape and designed surfaces smoother and more accurately. This reduces turbulent airflow, providing more efficiency, speed and de-power for increased overall performance.

LE profile reinforcements – The Leading Edge is reinforced with flexible lightweight plastic battens to maintain the shape of the profile during angle of attack changes and turbulent airflow. This drastically improves overall performance as the foil remains true to the designed shape.

Pro-Tune Speed System – Our new Pro-Tune Speed System offers minute adjustment to keep the kite performing at its best in the correct trim. New line materials reduce wear and tear on the pulley lines, with increased resistance to stretch or shrinkage for a longer life span. The Speed System is a Double-Pulley layout using high spec low friction Ronstan Orbit pulleys. NOTE: You must watch the How To video before adjusting your Speed System settings.

Water Drainage Channels – An internal channel is shaped into the end of each cell along the trailing edge. This allows loose sand or water to run between the cells and out of the tips during flight. The Velcro sealed cells at the tips can be opened for cleaning the kite. Always clean your kite by emptying any water, sand or dirt as this will prolong the life of the kite and help it fly as designed.

Waterproof deflation zipper – Intelligently positioned for easy deflation and pack down.

Fool proof line connectors – Fool proof numbered line connectors prevent incorrect rigging of the flying lines to the kite.

Comparable feeling throughout the size range – We work extensively during our R&D process on each and every kite to develop a range of sizes that feel in tune with each other.

Two storage bag options – We have designed two all new storage bags – the Backpack and Closed Cell Kompressor bag. Choose the Backpack for a quick and easy pack down. Choose the Closed Cell Kompressor bag for a secure packing process to maintain the plastic batten profile shape. The Kompressor bag is also lighter with internal compression straps keeping packing size and weight to a minimum. Watch the video on our website for more information explaining the differences and how to use each bag.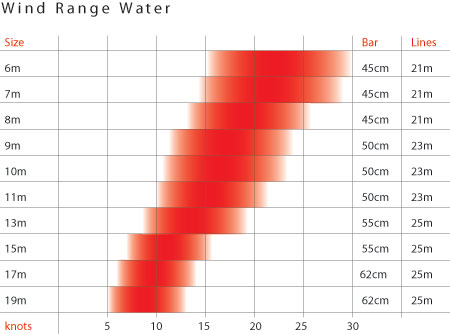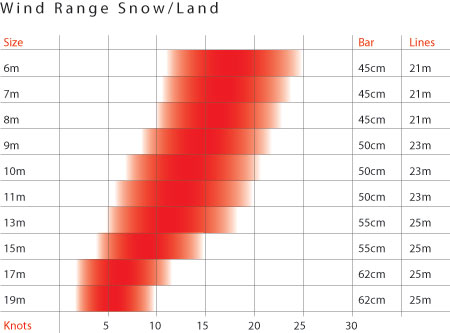 Important Notes:
The R1 V2 is for advanced riders only who have previous foil kite experience. It is not difficult to fly but there are techniques required to fly a high aspect ratio foil kite.

The new lighter weight materials are less resistant to harsh abuse than the previously used materials. The kite must be carefully looked after. It needs an experienced rider who knows how to keep the kite up in the air and how to handle it gently on the ground.

The kite is water re-launchable, but we recommend that you keep it flying and out of the water if possible! A drainage system on the wing tip allows any water that may have entered the kite to drain out. Do not use the kite in waves.

Always use a Brake Handle when flying a foil kite. This is the handle/line spanned between the back leader lines on your control system. This easy to grab handle makes inflation, self-landing and reverse launch easier.

This kite features a simple yet effective front line flag out release. After releasing the flag out you should check the speed system, bridle lines and your flying lines for twists before restart.

The Speed System and Bridle lines will require maintenance just like any high performance equipment in racing sports - they must be checked after every 60 hours flying time, and maintained in the correct trim or the kite will not perform as designed. Bridle Lines that are worn or not to factory specification (+ or - 15mm) must be replaced. Speed System lines that are worn must be replaced. If the Speed System lines are not worn, but are not to factory specifications (+ or - 15mm) you must adjust back to factory spec.
Package Contents
Kite Only
Kite
Repair pack
Manual
Stickers, keyring
To estimate shipping outside of the USA:
1. Put the item in your cart and checkout as if you are going to purchase.
2. Before you commit to buy or pay anything, you will enter your address and choose a shipping option
3. You can then see the prices for various shipping options.
4. Items shipped outside of the USA must be paid for through PayPal.
Find Similar Products by Category
Customers also viewed