Ozone Alpha V1 Single Strut Kiteboarding & Kitesurfing Kite
Product Description
2019 Ozone Alpha V1 Single Strut Kiteboarding & Kitesurfing Kite

--

for all levels of kiters.
The Alpha V1 is a unique single strut design that has redefined our expectations of inflatable kites. It's simple, incredibly lightweight and very effective – it is a winner for any quiver.
Single Strut Design

Freeride and travel specialist

Amazing performance for freeride hydro-foiling

incredibly light weight
FREERIDE: The lightweight design translates to incredible low-end performance making the Alpha a very competitive choice not only for light wind freeriding, but also the expanding freeride hydrofoil scene in almost any wind strength. The power to de-power stroke is progressive and dynamic enough to provide smooth lift for transitions and jibes with a foil board.
FOILING: For high wind foiling in chop or waves, take a small size with shorter lines for loads of fun drifting the kite while carving swells across the wind.
WAVE RIDING: In the surf the Alpha is perfect for drift style wave riding as it floats with you. The handling is direct and responsive which allows you to put the kite where you need it. The Alpha is not as dedicated to waves as the Reo, but it still delivers solid performance in cross-shore to on-shore conditions.
FREESTYLE: Grab a twin tip and go cruising or jumping, enjoy the ride while progressing with ease. You will be surprised at the jumping and looping capabilities of the Alpha; it has smooth lift and hang-time with precise feedback. The Alpha has great upwind performance thanks to the innovative flat arc design and an efficient high lift airfoil section.
Water re-launch is easy, by simply turning the bar or using the re-launch balls on the leader lines, the kite will roll over into the re-launch position.
Going traveling? Take the Alpha with you, it's incredibly lightweight, packs small and can do anything you want to do on any given day…
The Alpha V1 comes standard with an ultra lightweight Compressor Bag, perfect for travelling and day-to-day protection for your kite. It is easy to use and compresses a kite to minimal size. Combine with the Technical Bag to fit multiple kites inside one carry bag.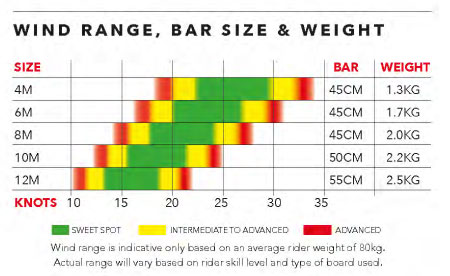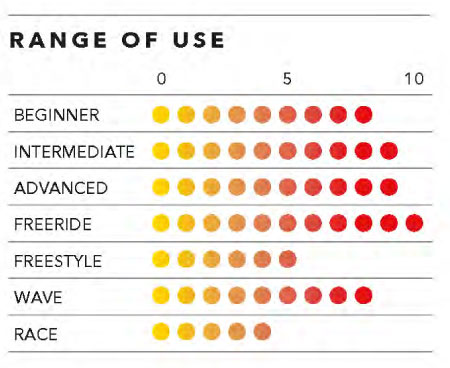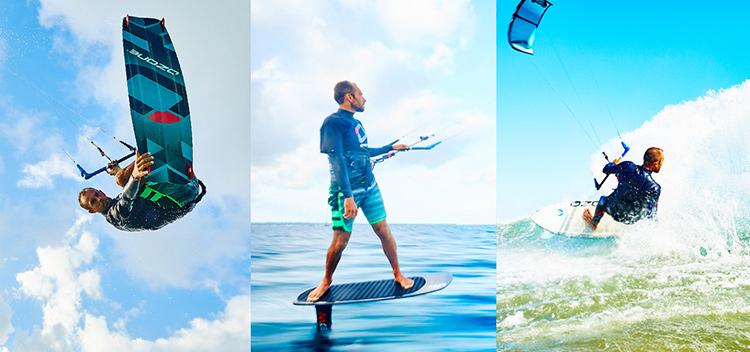 Design and Performance Features:
Designed with OZ-CAD - The Future is now. All Ozone kites are designed and developed using our own highly advanced custom built CAD software. Our designers are able to work with parameters specifically formulated to calculate unique aspects required in technical Inflatable and Foil kites. Part of our design team is dedicated to the upgrade of the CAD code and addition of new modules and features to the program as the development of our kites continues.

Teijin TechnoForce D2 & Teijin Dacron - Teijin is the world's leading supplier of polyester fabrics and sail materials for marine sports. We use the remarkably durable Teijin D2 canopy material in all our water kites. Teijin D2 is the benchmark in quality with proven superiority in durability and dynamics. We use the incredibly strong and reliable Teijin Dacron in all our water kites. Dacron is used on parts requiring rigidity and stability – the Leading Edge, Struts, Wingtips, and all loaded areas with extra reinforcement for enhanced load distribution and durability.

Exceptional Ozone Factory construction - World-class construction in our own factory, using the highest quality materials and hand checked Quality Control at every step. The Ozone factory also manufactures our Paragliding and Speed Wing range; the same Quality Control processes are used across all products.

One-Pump Inflation System - The One Pump inflation system enables quick and easy setup with single point inflation of the kite. All Struts are connected to the Leading Edge via inflation points – air will flow through the hose to inflate the entire kite. Clips seal the hose connecting the Struts and Leading Edge to prevent unwanted airflow in case of damage.

4-line Pulley-less System - NO pulleys, NO problems. We design all our inflatable kites without pulleys, to inherit the unique Ozone feeling and performance across our range.

High volume inflate/deflate valve - A high volume valve makes inflation and deflation quick and easy. Pumping is a breeze thanks to the high airflow rate, while the internal seal engages to stop any air coming out under pressure. Unscrew the bottom of the valve to deflate and pack your kite with ease.

Comparable feeling throughout the size range - We work extensively during our R&D process on each and every kite to develop a range of sizes that feel in tune with each other.

Fool proof line connectors - Fool proof numbered line connectors prevent incorrect rigging of the flying lines to the kite.

Anti-Flap Soft Battens - Soft Battens strategically positioned along the Trailing Edge provide canopy support and reduce flutter, enhancing kite feedback to the rider and also reducing canopy material wear.

Anti-Snag Line Deflectors - The Anti-Snag line deflectors prevent bridles and lines from tangling around the wing tip. Safety is increased when launching with a partner and water re-launch is made easier.

Direct Connect Struts - Our Direct Connect construction method improves load distribution between the Leading Edge, Struts and Canopy. The Struts are connected directly to the Leading Edge with internal reinforcements and external webbing. This unique construction method ensures clean profiles are maintained with the optimum canopy tension.

Unique bladder construction - Our bladders are constructed in-house with advanced custom built welding machines. Double layered sections are applied to any potential wear areas.

Internal reinforcements - What's on the inside counts too – All Ozone kites are internally reinforced for improved strength and durability; such as a Double layered Dacron + Insignia taped Leading Edge closing seam with high strength threads.

Double Stitched Folded Seams - Sail canopy seams are stitched, folded, and then stitched again for a clean and strong connection of the panels.

Low profile aerodynamic Scuff Pads - Leading Edge bumpers are often large and unnecessary cosmetic items. At Ozone we build our kites for performance and durability using the best materials & components available. Any areas requiring scuff protection we use a lightweight durable material with superior abrasion resistance, while keeping a low profile in order to reduce drag and maintain performance.

Load Distribution Panels - Dacron reinforcements are used on all loaded areas for enhanced load distribution. This means all loads are spread evenly into the sail ensuring the kite flies and performs at its best.

Reinforced Trailing Edge - Double layer Teijin D2 Trailing Edge strip with an internal light weight Dyneema reinforcement – this reduces canopy wear and helps to maintain optimum Trailing Edge tension as designed. The Dyneema line also reduces any potential stretch at the Trailing Edge.

Reinforced Leading Edge and Struts - The Leading Edge and Struts are reinforced in high stress areas to ensure the kite canopy remains in shape and performs at its best.
Construction Features:
Exceptional hand checked Ozone factory construction using the highest quality materials.

Teijin TechnoForce D2 canopy material.

Teijin Dacron for the LE & Struts.

Internal reinforcements for improved durability with double layer Dacron inside the LE closing seam.

Double stitched bonded seams.

Dacron reinforced tip area for load distribution.

Reinforced leading edge and struts in high stress areas.

Reinforced trailing edge.

Light weight & low profile aerodynamic leading edge scuff pads.

Unique bladder construction with double layer section in wear areas.
Package Contents
Kite Only
Kite
Compressor Bag - ultra lightweight
Repair pack
Manual
Stickers, keyring
Complete
All items from Kite Only package
Bar with lines
Leash
Pump
To estimate shipping outside of the USA,
1. Put the item in your cart and checkout as if you are going to purchase.
2. Before you commit to buy or pay anything, you will enter your address and choose a shipping option
3. You can then see the prices for various shipping options.
4. Items shipped outside of the USA must be paid for through PayPal.
Customers also viewed